Scanning for privacy
The very first thing you need to do after running the application is to check out the indicator in the upper left corner of the main window. It shows the overall level of privacy in your system.

Your next step is to locate all the privacy leaks in your system. Do it by simply pressing the Scan For Privacy button.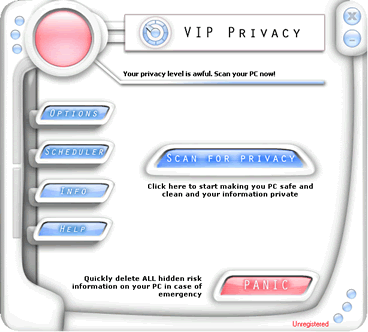 VIP Privacy will start searching for privacy leaks in your system and installed applications. After the search is complete the Results window will appear, where you can look through and solve any of the found privacy leaks.